We help protect your aging workforce by coordinating convenient bowel cancer screening programs.
Did you Know?
Australia has one of the highest rates of bowel cancer in the world.
Around 15,000 Australians are diagnosed with bowel cancer each year – expected to reach 20,000 per year by 2020.
It's the second most common cause of cancer (after non-melanoma skin cancers) in Australia.
Are Your Staff at Risk of Bowel Cancer?
Bowel cancer can affect people of all ages. A large majority of newly diagnosed bowel cancer cases occur in people 50 years and over.
However, 1 in 14 Australians diagnosed with bowel cancer are under the age of 50. A bowel cancer screening program can help prevent this serious illness amongst staff and avoid subsequent impacts on your business.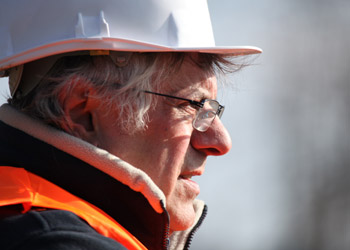 Order Bowel Cancer Screening Kits for Your Workplace Today
Spotscreen can conveniently supply bowel cancer screening kits to your business to test 'at risk' employees.
Known as a 'Faecal Immounochemical Test' (FIT) it is quick and simple to use and can be performed in the comfort of your employee's home.
These Kits DO NOT require faecal (stool) collection.
What Are the Benefits of Spotscreen's Screening Kits?
Accurate and reliable – approved by government bodies and used by doctors.
No diet and medication restrictions or handling of the faeces.
Sample is sent to the laboratory by employee via regular/ general post.
Pathology results are sent direct to the employee and their nominated GP.
Spotscreen will also supply your business with:
Bowel cancer risk questionnaires.
Promotional and educational material on bowel cancer.
Company compliance reports (anonymous summary test results).