The Ultimate Shape Up
12 Week Health Program
The Ultimate Shape Up is a comprehensive and transformational 12 week health program designed to create real and lasting results for individuals and the workplace. This program looks at all of the key holistic elements of an individual's health to help get your employees into shape, whatever the ultimate health goal is.
Visit The Ultimate Shape Up to find out how your workplace can take the next step towards better health.
Features of The Ultimate Shape Up
Online Portal with Tailored Weekly Emails
Weekly exercise and meal plans will become available to you through our online portal. You will have access to these in your Ultimate Shape Up personalised account.
A Database of Over 200 Delicious Recipes
Our catalogue of over 200 delicious recipes is available once you join! You can search for meals in your account based on your desired Nutrition Program.
Pre and Post Health Consults Also Available
A one-on-one consultation with a Spotscreen health professional will help determine which program to uptake. Your post program consultation will allow you to compare your results.
Customised Weekly Fitness Plans
We provide vitalising and challenging weekly workout plans that are specifically generated based on the 12-week goal you set and your level of fitness.
Access to Helpful Tools and Resources
Access to great tools will help you keep track of your progress. This includes a nutrition and exercise diary, plus a personalised weight tracker tool.
Weekly Motivation Tips Provided
We help you maintain a positive attitude towards your program by providing weekly tips, advice and ongoing support.
Choose Your Ultimate Shape Up Goal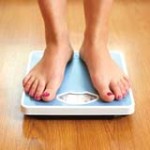 Weight Loss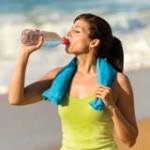 Tone & Fit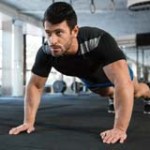 Increase Lean Mass
How it Works
During registration participants will decide what goal they would like to achieve within the 12-week period. The process can be summarised in 3 easy steps:
Choose a Fitness Level
This sets the difficulty of fitness programs throughout the 12 weeks. Participants select from Beginner, Intermediate or Advanced.
Choose a Fitness & Nutrition Goal
This determines the type of exercise plans and dietary parameters. Participants select from Weight Loss, Tone & Fit or Increase Lean Mass.
Access Online Account
After completing registration, participants have full access to their online account. Here they can view their fitness plans, delicious recipes and helpful resources.
For 12 weeks participants receive weekly emails with motivational information and useful tips as well as updated customised fitness plans to help them achieve their Ultimate Shape Up goal.