Breathe Easy with The Ultimate Shape Up
November 1, 2016
Posted by:

Spotscreen

Category:

Articles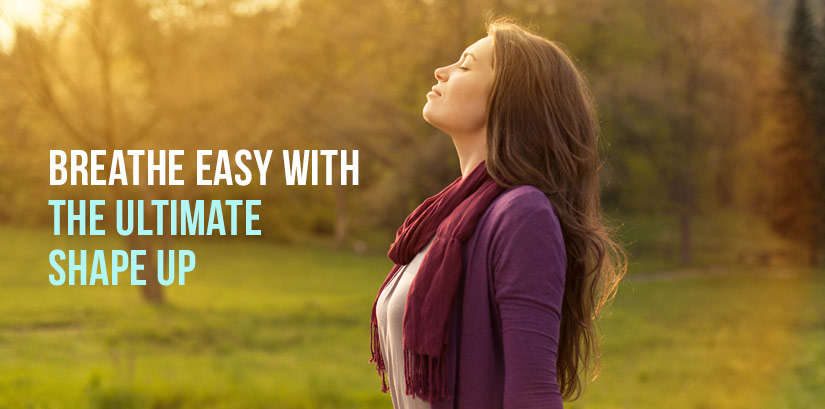 November marks Lung Health Awareness Month
Healthy lungs are vital for our health. The Lung Foundation Australia estimates that 1 in 10 Australians have some form of lung disease such as Chronic Obstructive Pulmonary Diseases (COPD), Asthma, bronchiectasis, lung cancer, influenza and pneumonia.
Symptoms of lung diseases that you need to look out for are:
Persistent or changed cough
Coughing up of mucus, phlegm or blood
Feeling out of breath
Chest tightness or wheeze
Have frequent chest infections
Chest pain, fatigue, or have sudden weight loss
Being exposed to dust, gas or fumes
Exercise is an important part of the treatment and the prevention of lung diseases in general. Improving the cardiovascular and muscular systems is essential to improve the quality of life of people suffering from lung conditions.
Aerobic activities are essential to improve lung capacity and oxygen uptake of our body's muscles. By performing strengthening exercises, the person can become stronger physically and feel better performing daily activities.
The benefits of regular exercises include but are not limited to:
Reduce breathlessness
Clear mucus (or sputum) from chest
Improves your mood and make you feel more in control
Improve your ability to do the activities needed for everyday tasks
Cardiovascular and muscle strength improvement
Signing up to The Ultimate Shape Up can certainly impact on your lung health and your lifestyle in a positive way.
By joining today, not only will you receive weekly workout themes and access to over 200 nutritious recipes to support your new lifestyle, it will also improve your overall wellbeing and help you breathe easy!
Contact us today for more information
Before starting any form of exercise, consult your doctor or specialist to check that the exercises are suitable to your health status.