Top 5 tips To Avoid Gifting Yourself Extra Body Weight This Christmas
December 5, 2016
Posted by:

Spotscreen

Category:

Articles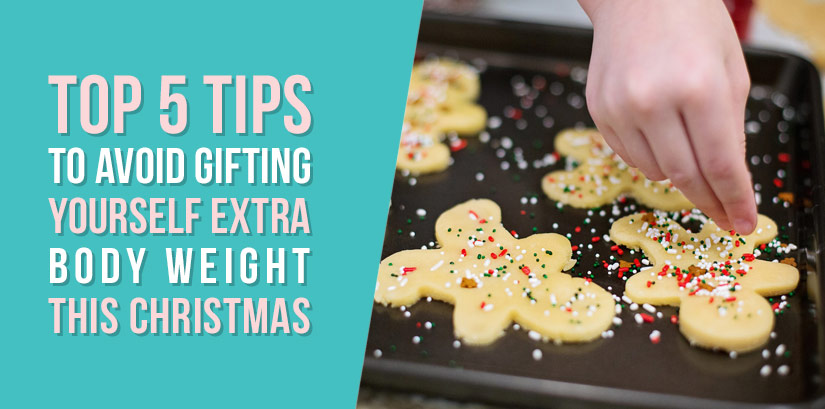 1. Remember it is Christmas day not Christmas month
It is noted that on average Australia's gain 0.8-1.5kg over the Christmas period and this weight is rarely lost post season. Enjoy the festivities but remain mindful of what you eat as it is a lot easier to put on the excess weight then it is to lose it.
2. Drink water before eating your meal
You will feel fuller more quickly, whilst aiding hydration and digestion. Try chilled herbal teas or plain water with a splash of citrus on those warm summer days.
3. Eat slowly and avoid overeating
Christmas feasts are all about the company and the atmosphere so savour each mouthful without the guilt of overindulging afterwards. Aim for the quarter plate rule; fill one quarter with meat and alternatives (e.g. turkey, ham, tempeh), one quarter with cereals and grains (e.g. bread, pasta, rice) and the remaining half with vegetables/ salad.
4. Go easy on the alcohol
All those efforts to avoid that second slice of Christmas pudding may be wasted if you are drinking excess energy. Stick to the recommended 2 standard drinks per day to avoid hindering your weight loss journey. Making mixers with soda water or adding ice cubes can further reduce the amount of alcohol you drink.
5. Gift Health
Buy a gift that keeps on giving throughout the year. Why not try a pot plant or a gardening set to inspire others to grow their own food. Active gifts such as sporting equipment, gym memberships or even health challenges which you can do as a family will get you moving and interacting.
Featured recipe:
https://www.ultimateshapeup.com/recipe/caramelised-figs/
https://www.ultimateshapeup.com/recipe/bite-size-custard-tarts-with-strawberries/
If you're interest in more great recipes or want to start your 12 week health and fitness journey join us at the ultimate shape up today!